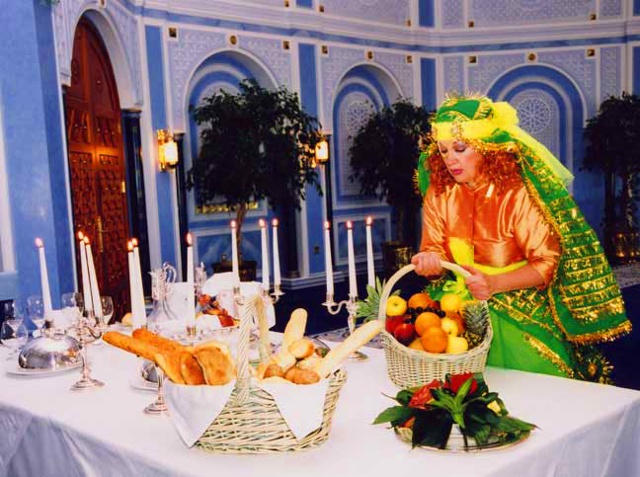 Kathleen Ferguson-Huntington is an accomplished artist /performance artist with a MFA in sculpture from the Rhode Island School of Design in Providence, Rhode Island, and a MA in digital arts from the Maryland Institute College of Art, Baltimore, MD. She lived in Qatar from 2000- 2012. She now resides in Taos, NM.
She has exhibited extensively in the US, Europe and Asia. See CV for Details
Ms. Ferguson- Huntington has received many scholarships, grants and awards: The Ford Motor Company, HSBC Middle East (both for an Ecology Video), Harwood Foundation New Mexico, Wurlitzer Foundation of New Mexico, Ucross Foundation, WY, Sanskriti Foundation, Delhi, India, Bait Al Baranda Museum, Muscat, Oman, Wakif Art Center, Doha, Qatar, Center for Friends of the Environment, Qatar and Tyrone Guthrie Center County Monaghan, Republic of Ireland.
The image here is of Kathleen as Nora in "Miss Nora and The Eco Geckos A Fairy Tale of Recycling" for children. She plays the richest woman in the world, who shopped til she dropped!